April 2021 Power Apps Community Call: persistent apps in Teams tabs, custom functions libraries and gestalt design principles
The April Power Apps community call we are happy to announce Hardit Bhatia will be covering his 'Make your Power Apps sessions persistent when switching Teams tabs!'. Then Matthew Devaney, Geetha Sivasailam, April Dunnam and Hiro Nagao will cover Power Apps custom Functions Library. Rory Neary will deliver the final technical session on Make your Power Apps user experience awesome with Gestalt design principles.  The Power Apps community is hosted and lead by MVP and recognized solution architect Todd Baginski.

Agenda

Intro w Todd & Chuck

Make your Power Apps sessions persistent when switching Teams tabs by Hardit Bhatia

Power Apps Functions Library with Matthew, Geetha, April and Hiro

Make your Power Apps user experience awesome with Gestalt design principles by Rory

Recent Power Apps News and Community Contributions with Todd and Chuck


Next call details – 1 minute (Todd) 




When: April 21st, 2021 8AM Pacific Time


Where: https://aka.ms/powerappscall-join


Our Presenters:
About our Presenters:

April Dunnam

I'm a Power Platform Developer Advocate at Microsoft and Power Platform MVP Alumni. As a Power Platform Developer Advocate, my mission is to help citizen and code-first developers succeed in building collaborative applications for the Power Platform. I develop written content, videos, and samples; speak at conferences; and advocate for developers with Microsoft's engineering groups. I have an active YouTube Channel and blog where I share how-to videos and demos around Power Apps, Power Automate, Teams and SharePoint. I regularly speak at events across the globe to share Power Platform knowledge.

Geetha Sivasailam

Over 10 years of consulting experience delivering cutting-edge business solutions leveraging Microsoft Business Applications, Custom App dev implementations and various Emerging technologies (Cloud/IoT/Analytics). Passionate about leveraging industry experience and technical expertise to solve dynamic problems for customers to address their unique business needs.
Below are my areas of interest:

Enabling others to expand their possibilities and act more effectively with emerging tools, trends and technologies.




Driving business process improvement using multitude of Office 365 tools and technologies.




Designing and developing custom cloud-based solutions to promote efficiency and improving
workforce productivity.

Hiroaki Nagao

Power Apps and Business Apps MVP from Tokyo Japan.  Loves building Power Apps and Automate.  Was researcher for 5 years currently working in MDM company now an administrator for Enterprise applications in present post.  He started to create apps from Sep. 2018.

MoreBeerMorePower (hatenablog.com) and Hiro (@mofumofu_dance) / Twitter
Hardit Bhatia

Hardit Bhatia is an Electrical Engineer with a MBA in Finance. With over 10 years' experience in consulting and a deep interest in analytical tasks, he got addicted to Power Apps in just a few weeks after getting introduced to it! He is now obsessed with it and is always on the lookout to share his knowledge with the community! He is a Power Apps Community Super User (Appstonaut). 

| Hardit Bhatia: The Power Addict
Matthew Devaney


Matthew Devaney is a Power Platform consultant working for Hitachi based in Winnipeg, Canada. Outside of work he is an avid hiker looking for adventure in the great outdoors such as his favorite hike: Crypt Lake trail that is along a sheer cliff with no harnesses or climbing gear!! When it comes to Power Apps, he is the single most prolific and most active members on the PowerApps Community forums reading 123,000 messages, replying to 5,000 threads, supplying 1,300 solutions authoring and receiving over 1200 Kudos by grateful community members.

Matthew Devaney – No Ads, No Fluff, Just Power Apps Stuff

Rory Neary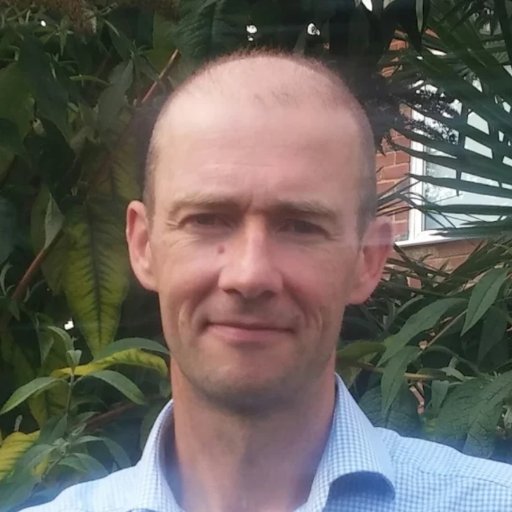 Rory is an accountant turned Power Platform Developer working for Hybrit Services in the UK.
He's deeply passionate about the platform and runs www.powerapps4kids.com alongside Pieter Veenstra, Ee Lane Wu and Jeevaranjan Kumar.  Rory has written one of most comprehensive powerapps courses available, which runs to over 250 lessons and can be freely accessed at https://www.powerplatformlearn.academy.
You can also follow his content over at www.youtube.com/c/dataspinners and via his blog at www.powerplatformlearn.com.
In his spare time Rory likes to go mountain biking in Buckinghamshire, UK.
Todd Baginski


I'm a proud Partner, and the CTO at Canviz where I am currently leading several projects that include PowerApps, Azure, Office 365, SharePoint Framework, Artificial Intelligence, Machine Learning, full web stack, and numerous other technologies.
Sharing my expertise and knowledge with others is important to me, I love to teach. I've been blessed to receive the Microsoft Most Valuable Professional Award for the last 13 years. This award recognizes my contributions to the technical communities I am a part of. For over a decade, I have created close relationships with the Microsoft SharePoint & Azure teams which provides me access to early releases. My team and I work closely with the Microsoft teams before products are released publicly to develop training and samples that are distributed worldwide to architects and developers. I give back to my local community by coaching and growing youth sports teams; emphasizing hard work, excellent sportsmanship, teamwork, and leadership.

https://toddbaginski.com/blog/