Office Template: Book a Room now available
Today, we're excited to announce another addition to the PowerApps Office Template Series: Book a Room. Finding the right conference room for your meeting has never been easier, especially for busy professionals on the go. Need to change the meeting location or add a room? Or maybe you just need to quickly reserve a room? Give the Book a Room sample app a try today!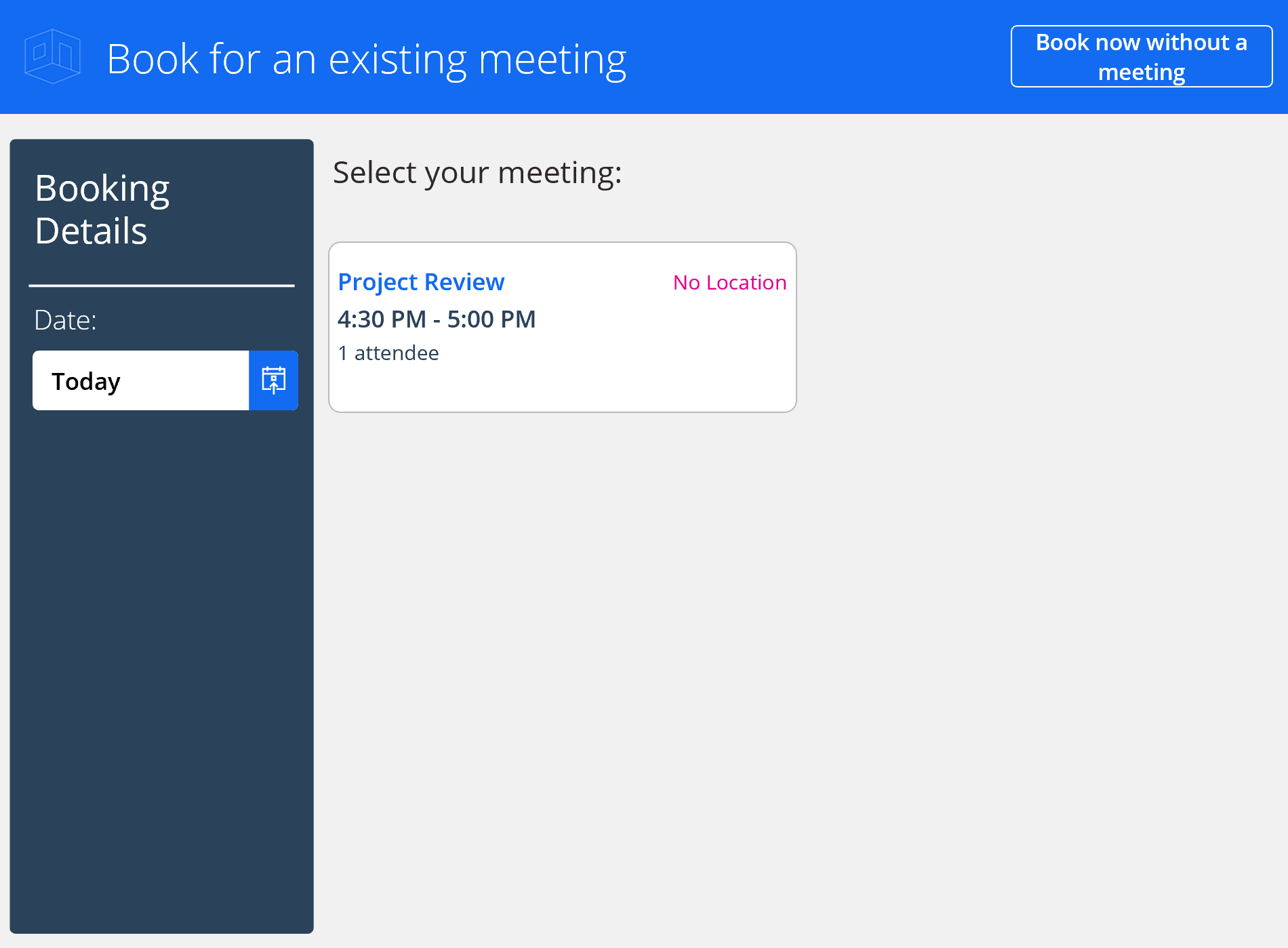 Try out the "Book a Room" powerapp and discover the utility of PowerApps and Office 365 connectors built on Office Graph. Go to the Powerapps home (here), Clicking on the Office tab or search for "Book a Room", and click the "Make this app button" on the tile. No setup is required. Simply play the app, allow it to access your data and you're all set!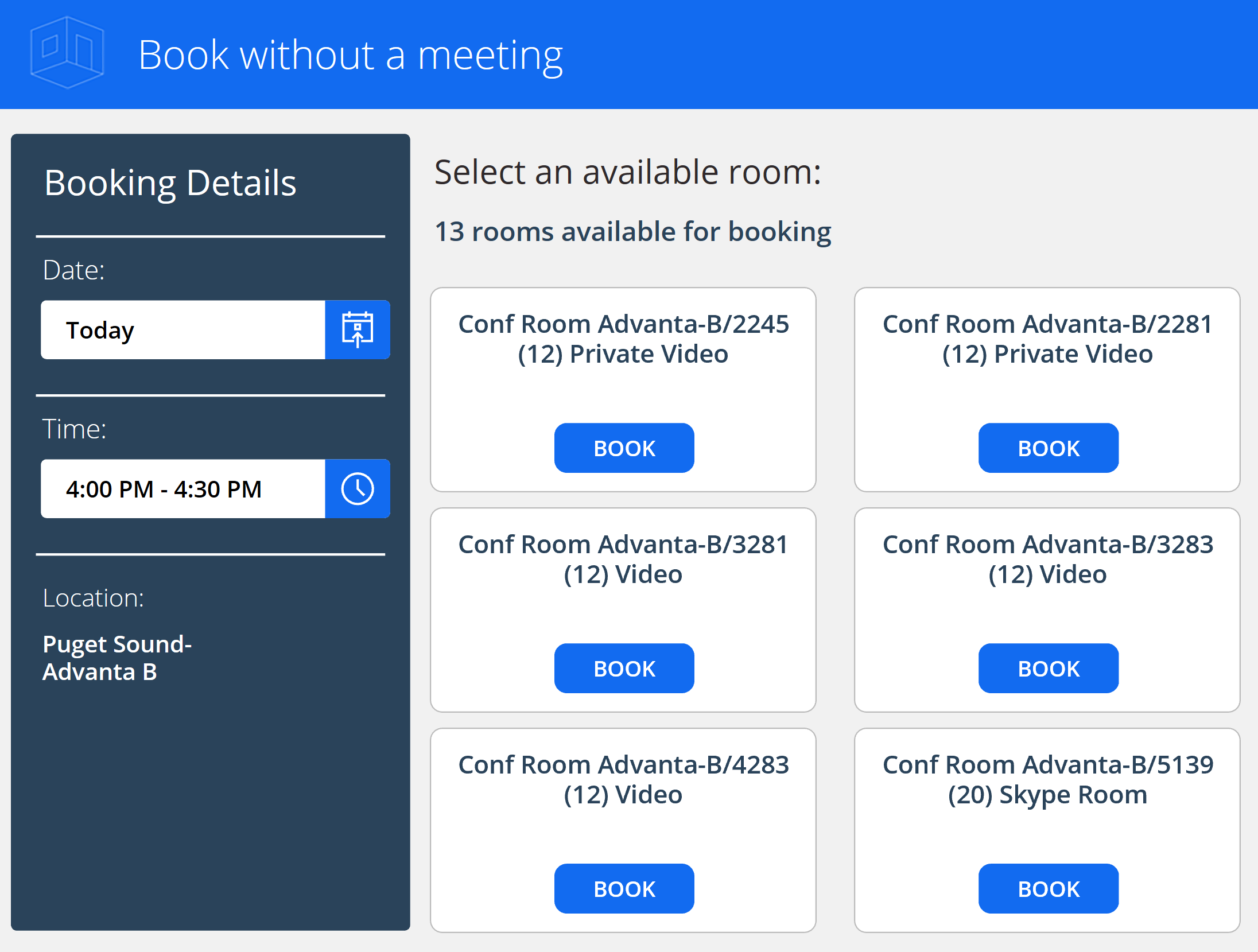 As with all of our template apps, Book a Room can be utilized as-is, customized for your business, or used to learn new concepts and best practices while drawing inspiration for your own apps.
Let us know in the comments below what you think of this newest addition in our Microsoft Graph Office Template series!