5/15 Webinar: Best Practices for using Azure Blob Storage with PowerApps by Shane Young and Todd Baginski
Welcome to another PowerApps community call. These calls we share the latest news about PowerApps, demonstrate tips and tools to help you build awesome PowerApps. You will meet the PowerApps product team and community experts to get your questions answered.
In this month's call we will discuss and demonstrate how to use Azure Blob Storage with PowerApps.  First we will cover the fundamental solution architecture and core concepts associated with uploading, viewing, and deleting images and PDFs in Blob Storage from PowerApps.  Then, we'll take it to the next level and show how to integrate Azure Blob Storage with SQL Server and PowerApps to create common line of business applications.  As usual, we'll highlight recent PowerApps news and community contributions, answer your questions in the chat channel, and share our monthly tips related to this month's theme.
Agenda for this month's call included:
Shane Young to share his best practices, tips and tricks with Demos for using Azure Blob Storage with PowerApps.
Todd Baginski will share 

his best practices, tips and tricks with Demos for using Azure Blob

Storage with PowerApps.

Recent news and community activities
Q&A
When: May 15th 8AM PST
Where: https://powerusers.microsoft.com/t5/Community-Video-Gallery/Best-Practices-for-Using-PowerApps-amp-Azure-Blob-Storage/m-p/282403#M619
This month starring: Shane Young and Todd Baginski
About Shane Young: 
Shane has been a Microsoft SharePoint MVP for the last 12 years. This is a direct reflection of his love of all things community. His favorite technologies right now are PowerApps and PowerShell. Power to the people. HA! Speaking, writing, and answering questions in forums and on Twitter are all things that drive him. On Twitter, you can find him @ShanesCows or on his blog at http://msmvps.com/shane
And because Shane loves teaching he has started a YouTube channel where he provides free training on SharePoint, Azure, PowerShell, and other Microsoft technologies. https://www.YouTube.com/c/ShaneYoungCloud
He puts his SharePoint and Azure skills into play through his latest company Bold Zebras. They provide all forms of Microsoft Cloud consulting from quick break/fix help to long-term project work. Check them out at http://www.BoldZebras.com
Shane is also an entrepreneur and investor who has been in the technology space for over 20 years helping companies affect change and adapt. His last venture was acquired by a public technology company who used his company as a catalyst for change in their Microsoft-based offerings.
To keep him busy he also works with local entrepreneurs and investment groups. Including http://www.Rescoper.com – The only Project Management software with artificial intelligence and Gabriel Software http://www.gabrielsoft.com the cloud leader in Church Management Software.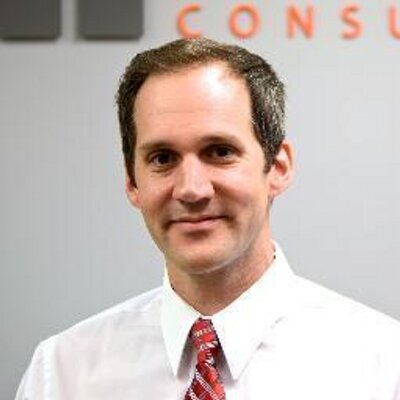 About Todd Baginski
A graduate from the University of Cincinnati Carl H. Lindner College of Business, Todd helps grow the business and leads the technical teams at Canviz. Todd is an 11-time Microsoft MVP with over 20 years of experience in software development. He consistently keeps Canviz on the cutting edge of web, mobile, desktop, and cloud technologies. He leads the technical teams at Canviz with a passion for sharing knowledge and attention to detail. In his free time, Todd gives back to his local community by coaching and growing youth sports teams.